Forgiveness. A single word, but means so much. One word, but requires so much effort. A word ,who can hurts or maybe change things for the better. One word that changes lives, destroying walls and quite often collect hearts.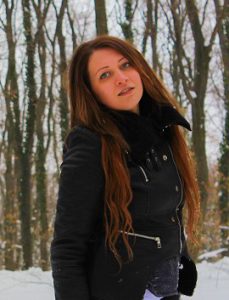 Each of us needs someone to love him and understand. Each of us needs from warmth and support in difficult time. Each of us sometimes need that forgiveness that bring him back to life. People say ,that you can not be thankful ,if you do not forgive first! Thanksgiving is an important and easy, but forgiveness is before it and it is always difficult. We ,humans are one imperfect beings. We often make mistakes, busy in the daily grind. Sometimes we make unintentional mistakes, but we should always have the strength to utter: "forgive me." We must learn to appreciate what we have ,to can love life and to show our real feelings without fear. We must try not to search perfect and ideal in a man, we must to try to accept it as it really is – with all its flaws and mistakes!
Everyone deserves a second chance. Everyone deserves to be forgiven. And everyone should be able to forgive because forgiveness is the embodies the strength and goodness. Be from people who forgive!