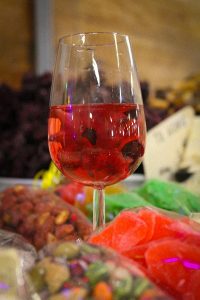 For many, the holidays are more stressful than relaxing. Endless hoopla, all-day congestion in the malls, shopping, like never will be tomorrow. Stress, whether you bought it and what else you can buy. And to whom. Finally comes the award – ie overeating. On television give "Home Alone" 1, 2, 3, 5, 8 … the radio sounds "Silent night" in fulfillment of all artists. Yeah, from this side the holidays really do not look very cool. But they are not that ! Another is!
Christmas passed. I hope each of you had wonderful moments! And soon ,after more less from week, on our door will knock 2017 and as modern people will welcome her properly. When I say properly, many of us understand eating and drinking. But the holidays should not be just that. Timing is everything and it is happening to us now. Stop. But really stop. And come back. Call your parents, sit with them and ask them how are them. And tell them that they miss you. They really miss you. Do not send text messages to yout friends. Please. It's so dumb … really likes such "heartfelt" wishing ,who someone is downloaded from the Internet and sent it to you? I doubt. For this better call or send a postcard to your friends and made your wish.  Do not feel obliged to congratulate the world for the New Year, because your real world are those for which we think first. Let instead brochures of supermarkets, the people ,who are special for you, find something more meaningful in their mailboxes.
Stop looking at yourself because while staring, you missing the important things that happen around you. Try to be more good, not more successful. And do not post this text comment – "It made me think." Just thinking.