Surely there are things in life and habits you want to change. The New Year is perhaps the best time to stay alone with yourself and make a small, kind of Christmas present to you – namely, to write on paper all you want to change and to promise on yourself that would be really happen!
Most often we promise on yourself from the first day of the New Year to begin a strict diet and stop smoking. But coming New Year and you are frightened that you will not succeed, you do not have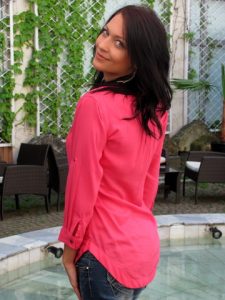 enough faith in yourselves and will not withstand the temptation. Doubt in the capabilities are occurs when there is uncertainty what will happen and how you will deal with the challenges. However, if you think about, every mother faces similar fears, but she managed to cope in one way or another, because her objective is to protect your child and give him the best on which is capable of. The motivation of mothers is very high and this ensures their success. If you apply the same tactics on the promise you to lose weight, you will succeed. What do mothers when they do not know what to do? Ask experts ,ask other mothers , in other words looking information, they check the information to be sure that their child gets the best. So you can do that too, no matter what you have promised for the New Year.
Every problem has a solution that will appear when you open yourself for the change and start looking for it. When you take a firm decision in your life appear people and circumstances that help you to success. Believe ,ask, seek and you will achieve your goal. Just try!