Believe me, even supermodels have sometimes problems with self-esteem. Low self-esteem is always a problem. For that we need to be more self-confident.
The biggest scourge of our self-esteem is to looking at others. They often seem weaker, higher or better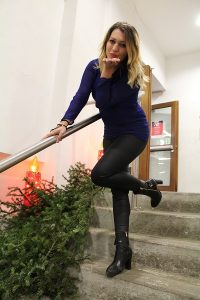 dressed. But do you imagine that this weak, tall woman all his life dreamed to be a "pocket girlfriend", like you and have more "oomph" in her neck. Do not you believe ?! Yes, because she did not show it. But most of us dream about what they do not have. So ,do not watch what you do not have and concentrate on what you have. Stand before a mirror and say aloud all the wonderful traits that you own. Each woman has something beautiful and unique. Hold for it and enjoy every day on it without exception! Low self-esteem sometimes makeing us shyly to waving a hand in front of compliments and even respond: "Oh ,come on, bullshit!". This is not right! From today take every compliment with a broad smile and even save it in your thoughts.
We need to embrace our uniqueness. We must to repeat every day that should forget our complexes. And every day to say that we are wonderful …