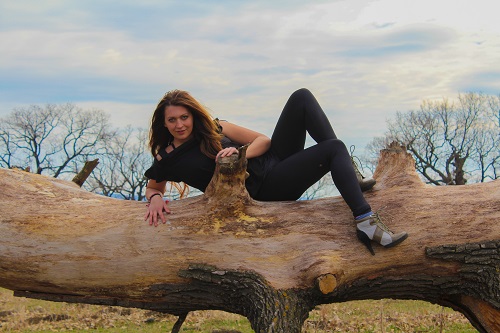 Let me start by the following – I'm the zodiac of the Lion. The situation is either tragic or divine – there is no middle position.But really, if anyone wants to know more about a woman with the Lion sign , are welcome.
We ,the lions are by nature people who like to exaggerate. And somehow this is our strong side and our worst. For ourselves. Not for others.Because we succeed through our words to promise a lot and to be great in the eyes of our interlocutor, but in fact we do not even know how to begin to do what we have say. The expectations of the other are rising very much and we from other side provoke ourselves to be a better version of ourselves every time. Of course, in some cases we fail, but even when we screw things up we can be queens. I do not know why people think that the Lions are graceful and wonderful only at the beginning or just outside. God, we are such a woman constant. And only if you know how much it is actually difficult to maintain such a standard of existence…Some people believe that everything comes with man and his sign. I do not know about the other zodiac , but everithing writen for the lion is 100 percent true. Charismatic personalities among Lions they are the predominant percentage. And that's good because you can always recognize a strong aura of miles and most likely this person will be from the Lion sign.The Lions have magic, warmth and charm, which can be described quite difficult. The woman Lion is wild (not always good quality, I warn!), emotional, extreme, calm, cold, indifferent, playfull. Mostly, the Lion woman has a
pure heart, because no queen can be such if she can not be merciful and good to everyone around her.But please do not get angry the Lioness. Do not betray her or lie to her. If a woman, quite normal, very cool, has a strong intuition, the lioness has a 10 times higher sense. She will already know. Let's not talk about more complicated and disturbing things you can do to her … one tip – do not even try! When a Leo protects a territory, it becomes unscrupulous and even cruel. Yes, it happened people to call me a "bad human," but you must to know ,if I'm bad with you, you definitely deserve it. And you did a good job to make me stand up from my throne and get my hands dirty.
Perhaps it is from me, perhaps it is from my zodiac or even both, but one thing is certain: the lions are unforgotten – both by men and by friends. I wish to believed it was only with good, but if I must be honest – it's not always the case. Because we can to set our priorities properly and if you are not among them … sorry. Still, let's not forget – if the Lioness is with the right person, she can become a little kitten.