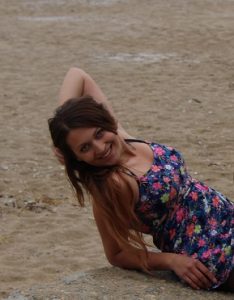 Sixth month, the sixth chance to be happy, to make the change for we long for, to leave, to stay, to love or to forget.
The six digit has always had a special meaning. At school, we were convinced that this is the highest rating we can get. It is good that we later learned that there is no excellence in life, and the highest score is far from being the one, written in the notebook. The highest rating is the one you give yourself to yourself – both in the moments at which you are at the top and at times when you want to shrink into a ball in your bed and not get out of there during days. But when did it past half a year? June is full of so many promises – summer, beautiful sunsets, evening outings with beer in hand and good friends, stolen kisses, new love, seaside, barefoot and hope for many smiles.
Hi Jun, and please be unforgettable! Because you are so warm, sunny and you arrive with such a large childish smile that it will be terribly sad if you disappoint us. Rejoice us, June, make us laugh, tease us, dance with us, wait for the sunrise, kiss us on the shoulders, show us the meaning of the word "Happiness".
Welcome, June! We've been waiting for you for so long … !