Often we women are willing to make compromises, so that our relationship with our chosen partner to run smoothly. It is good, however, to put some limits and to know that there are things that we need to defend and to not change them. After all, if you become in what he wants at some momment you will lose your identity.
For this, never cheat on their values and principles. Nobody no right to take it from you. Each of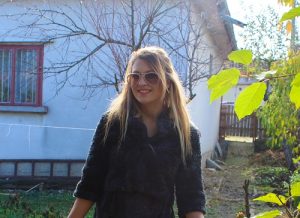 us is an individual, with their views and dreams. Do not let absolutely anyone to think that you can and must to change for him. Another very big mistake that we often make is to ignore our friends. Do not let his new love to dazzle you enough to make you spend with him absolutely all free time. Do not turn your back on his faithful friends who have always been to you. And never, ever, do not stop to be happy! If you notice that you've been more smiling and with more humor before that connection, then you can myself draw conclusions. Remember that your dreams are something cherished! Therefore, do not allow anyone to break it prematurely.
Be yourself and remain so to the end! If to you is the right person, he will appreciate it!