Someone once said that man is both his best friend and biggest enemy. Lately I often think whatever this really is?
For the first i'm skeptical. To be your the best friend means to love and accept you on the way you are. Do not condemn yourself for past mistakes. Do not underestimate yourself. Do not  put on yourself different labels. Look ,for the second I completely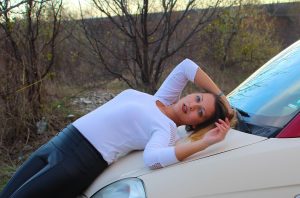 agree. No one is as critical to us as we are to ourselves. Nobody directs reproachful with finger in our faces as we do. Nobody called us with names with which we call myself … On each of us are happened things ,who are left a mark in our consciousness. It is quite normal! Everyone is passed through disappointments, unrequited love, confusion, mistakes. Everyone is had days , in which seemed, that nothing is not from sence ,that all goes down. But you can not let on that to determine you. These are just moments. Words. Events. This is not you. By condemning the past, you will actually condemn in advance your future. You will not give a chance to yourself.
Must have the courage looking for our favourite job ,for which we dream ,to have the courage to seek love ,for which we dream. This is the only way ,that we can live our lives as we dream.