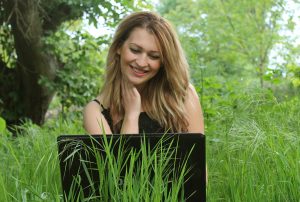 When others hurt you … give them out of your own medicine. Not by theirs. Because they know his taste.
If they lied you, let your answer is honesty. If they have played with your feelings, let your answer is mature attitude. If they are broken your heart, let your answer is healing. If they made you cry, let your answer be smiles. Your medication might need longer time to work. But eventually it will happen. You will see. The miracle will come in your life. The past will be healed. The pain will be forgotten. Bitterness – washed away. So you must to have patience. And to believe. In myself. In your heart. The real people will appreciate you for what you have. False – about that which you are not doing. And you do not need from fake people to yourself, right? Do not be afraid to be yourself. Do not be afraid to answer evil with love. On rejection – with acceptance. On darkness – with light.
Be what you are. Even if that means not being with people with whom you want to be. The right people for you will occur. But first need to make room for them, as you free from wrong. So, be what you are! You deserve it!