In each article for improvement. We say to ourselves: yes, tomorrow I start. I begin to love myself. To accept himself. To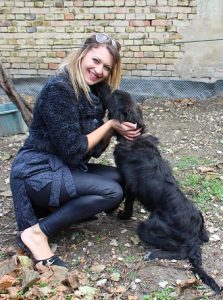 forgive yourself. And we do it … Until tomorrow… and it all starts over again.
 begint It's hard to love yourself because you confuse self-love with selfishness. But egoists are actually people who at least know how to love anyone. They just do not believe they deserve to be loved. Loving yourself means to truly know ourselves … It's hard to love ourselves because we think that we should sacrifice to show that we love others. We are convinced that if you set aside our own desires if you forget about your own needs, it will make us better people. It will show that we are better people. But the way is exactly the opposite. To express love for others should not be obliterated itself, but first turn to yourself. Because the most loving, most caregivers ,most understanding is the man who loves and takes care and course yourself. And in fact, with the stealing of the love from ourselves, we steal and love for others ….
And because the human radiate to others ,this what he feel in yourself …