This afternoon I go out for a walk and on the wonderful sole of one of my sport-elegant sandals stuck а gum mixed with dust and sand … Result – my sole will never be the same. This almost insignificant unpleasant incident threw me into some thoughts … and I allowed myself to share them with you.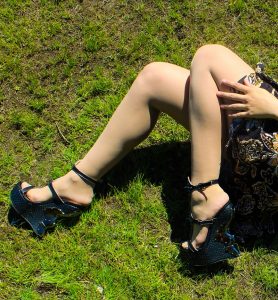 The chewing gum was invented in order to gave a pleasant feeling of human, ie and taste and effect. It was created primarily for good of humans. Why then leads to so bad, ugly manifestations of man everywhere around and after him? For example, you sit in public transport, decrepit, tired after a busy day, you catch with your hand the pipe, covering seat and hop, something soft, elastic and sucks are "catch" on your fingers and just you can not "break" with it. I remember them from school these nasty tricks – you push your backpack under your desk, then you pull out, push off, but the chewing gum has stuck to it. Do not get me wrong, I myself am a fan of the chewing gum. Still, let's be consumers with upbringing. There is no dispute that it is extremely ugly and inhuman action, extrinsic reasonable creature, this sticking and spitting chewing gum.
Just ,kind people, chew chewing gum , as your like – fruit, mint, and what not – because is fun and cool for you , but without to throw them and stick here and there!