September 15 came, and with it the students and parents will now set their alarms for early wake – the one will rush to the classroom, and the other – to drive their children to school. If you are in a higher class or if the academic year at the university recently occurred or are working girl with no time to lose, certainly your mornings are dynamic.
Even if you do not have much time in the morning there is a way to look good. Only for a few minutes we could take care for our vision, who is suitable for school, university and office environment. All you need to know is that you should be maximal concentrated in the mirror. Know that you do not need from many cosmetics products to create a beautiful vision, suitable for school lectures or office. On the contrary – in this case you must be very careful not to overdo it with makeup , because there is not neither the place nor the time for heavy makeup.
If you have dark circles under your eyes, use concealer with a pink undertone that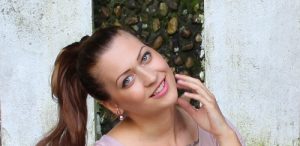 will hide the unpleasant signs of sleep deprivation. Place a small amount and blur better.For fresh insight you need just from a little eyeshadow with a glitter color and 1-2 layers of mascara to open up the eye. Do not overdo the makeup on your eyes and avoid the dark shadows. If you want to have a fresh look on your face, put a little peach blush on the cheeks. This will make your overall vision healthy and girly. If you do not have time to care for your hair, just tie your hair in a ponytail. It's that simple!
So … you're ready now! Quickly and easily you can achieve a fresh look that will make you feel beautiful all day long!