Often we have to deal with criticism and comments on our address. Although we can not escape from injuries words, we must react properly to them. Criticism is fair when you really something wrong and you deserve reproaches. But is not fair when others cause anger and frustration on you , just because they not feel good and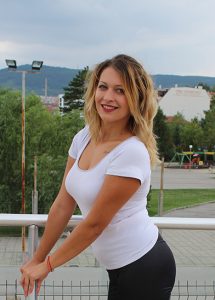 want to spoil your good mood .
There are situations where irritable people are willing to blame for their problems someone else. No offense and do not retaliate the insult when someone nibble with you and say things such as " Look at you! ". So on this way , you damage on himself. Word for word the atmosphere become tension. The best solution in this situation is to remain calm. Mentally you can distinguished from the other person who offends you and to think of something ,who to distract you. Do not respond to provocations. Also not a good solution to apologize. As soon as you begin muttering something like " I am not, I am not such a " , you show the dependence on foreign opinion. Critics do not want excuses, they are interested with every their word to make you feel bad. So do not show that you are upset. This is absolutely wrong. Better to let people think, that you do not care about their opinion.
On every way, in the first place ,you remain calm and not let emotions to win over common sense. And then the criticism is not terrible, and communication will be better.