I learn to let things happen. I let them be arranged so ,as is best for me. As the universe directs them. I believe that what is supposed to happen for me will find me wherever I am. I will not stand passively, but will no longer fight for lost causes.
I learn to let love find me. Learn to stop trying to figure out ambiguous signals and deciphering hidden meanings. I learn to wait clearest sign ,the sign  ,that does not makes you ask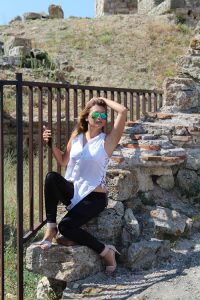 questions and questioning everything. Characters ,who I really wait. And he waiting for me. I learn to be patient with myself. I learn not to rush with my plans. I learn to be ready to give a time ,to come true my dreams. I learn how to forgive myself for mistakes and allow them to turn into memories. I learn to permit those mistakes to remind me that I was trying to fight for things that were not for me, that I pursued goals that were not my goals. I learn to stop trying to control my life. I learn to accept that sometimes I will not know all the answers. Or that I'm not where I want to be.
I learn to look on life as a friend. Trying to understand it, to love it, even when it is difficult to love, to accept it, even when he confused me. To appreciate what has given me. And what gives me. Thanks for the laughter and sadness that has helped me to grow up. I learn to live!