It is very difficult today to show individuality. You walk the streets, and every watching you reprehensible your vision and clothing. Makes curve muzzle of disapproval and thinks that there is something wrong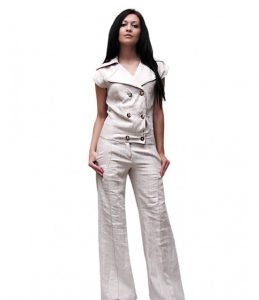 with you, because you are wearing different from the others. In Bulgaria we have a saying – "First impression is from your dress, last impression from your brains." ,but the second part of the saying ,lately seems forgotten.
The desire for approval from others is one of our main problems, which deprives us of uniqueness. There is no woman who does not like to feel feminine and to be dressed in something beautiful. But why this necessarily means that you must strictly observe the latest trends? Perhaps about approval from other people?! And I think that if we express yourself in our style of dressing, we would be much happier. Wear your favorite colors and jewelry. So that you can be an inspiration for new styles and trends in fashion.
You have your own and inimitable style that is part of you, your character, your emotions, your story. You feel really good when you can show your uniqueness. And if you want to others to fall in love with you, must first you to love yourself. Love your body and accept you ,the way you are.