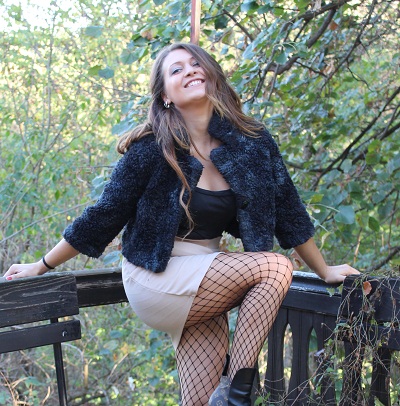 Some time ago they asked me if it was easy to be a woman. And I thought – Oh, no, it's not easy, but it's definitely wonderful! Because true women are wealth in this world where everything is not clear and there are no eternal things.
The real woman must feel with all her fiber the love and the energy that her life brings. And to be this real woman – who feels happy for everything and thanks to nothing, you need to know how to live, how to feel, how to laugh. Stop saying "Excuse me" and instead start saying "Please do not come into my personal space!" and "Do not bother me!". Stop saying "Because I have a boyfriend" and start saying "Because I decided so!". Say "No" and "It's not your job at all!". Do not laugh at jokes that are simply not fun. Be sarcastic as you want and wear your hair the way you like it. Help the other girls around you and do not hide why you are furious! Be masculine and feminine as you like. Be a child, be serious, be crazy, be sad, be happy, cry, dance, laugh high, cry aloud.  Last but not least, do not replace your comfort to nourish the ego of the man beside you.
Do not seek to be quiet and humble – speak high and accept that you do not have to be perfect to be loved. Take a seat, be obsessive, be wild.