Yesterday I talked about what is the perfect vision of a first date. Today again I will continue on similar theme. Namely – what not to do on a first date. There are several errors that could failed your first meeting with almost stranger. You should avoid certain things, if you want to have a new in the future.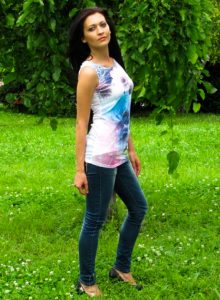 Let's start from the beginning – do not be late. The big delays does not create a good impression. This showsthat you are unorganized or that are not interested of the person you've encountered. Many also important
not to overdo the alcohol. One – Two glasses of wine for example, is a normal amount for a first date. Definitely you should not be drunk. Show that you control. It is also important to keep your mind clear. On the first meeting is extremely inappropriate to discuss your problems. Therefore whatever happens in your everyday life, put it aside and pay attention to your interlocutor. It is better to avoid serious topics such as marriage and children. Thus the other side can you perceive as too obsessive personality and to "move" away from you. And finally – do not discuss the score at the restaurant. The last thing you need to discuss on a first date are the prices. That will look ,that you are petty.
These are some simple advices that will help you to have a nice first date. Of course ,no hard rules. People are different ,relationships too. Do not take the advices very seriously.