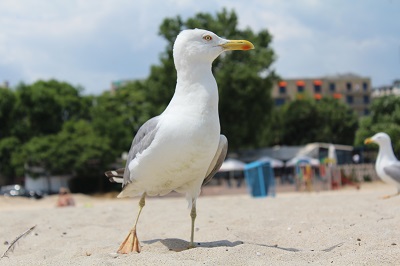 Have you heard the joke that in a ladies' bag have only a mess? If the answer is "Yes," and if you often have to repeat it in mind while looking for some item at the bottom of your bag, I understand you very well.
 In addition to the mess in the bags, however, the ladies often have another complaint – in their desire not to miss something important, they sometimes take half their home and put it in the bag, and then their luggage weighs all day. Imagine what remains for the beach bag, where we need to put even more and more voluminous accessories. That is why I will give you some very useful tips on how to choose the beach bag and its contents so that we have everything you need for a calm day on the beach under the sun.
1. Select a large bag to fit everything you need for the beach. Choose a bag with soft and comfortable handles that will not hurt your hands.
2. Choose a soft beach cloth of natural fabric that quickly absorbs moisture and dries easily in the sun. A good tip is to choose a larger so you can lie down on the beach without worrying about your cloth being constantly sandy.
3. If you take with you a phone or tablet on the beach, make sure that your case has a zipper and will protect the technique from sand that can scratch the touch screen.
4. You could also pick up one cosmetic bag to put in a lip balm, hair ties, wet wipes, napkins, even money, keys and other small things you need. So you do not lose anything and at any point you will know where your things are.
5. Sunglasses should be worn in a large, hard case to prevent grit from coming in and scratching the glass. Besides, if someone by accident sits on your bag, the glasses will not break.
6. Do not forget the sunscreen in any case. Also do not miss out on the fun – a playing cards ,notebook and pen for recording results.
The long-awaited summer is already here and we have to be prepared for it. I wish you wonderful summer days, filled with lots of joy and fun!