Yesterday we celebrated the day of the woman. I hope you had a great time! As befits I gathered with friends to celebrate our special day. What make me a strong impression in one of our conversations? The topic was that some of my friends feel wronged for that being women.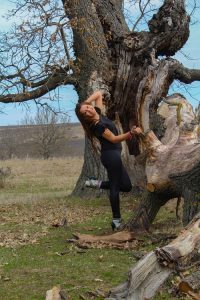 The participants in the conversation do not stop to convince each other that if they were not women, their lives would be in times easier. My reaction was: "What ?! Well, I think that you quite overdo.". I doubt that is more harder than women in the Middle Ages ,for example. We have so many rights, technical facilities, clothing and cosmetics. On top of society has adopted standards and labels in behavior to the woman as the weaker and more vulnerable than men. Yes it is! We are accustomed to treat us with attention. I think ,that gestures attentions somewhere have become our whim, who we require necessarily men. Nevertheless, we receive it. Maybe not always, not from whom you like, but it always accompanies the actions of men to us in one way or another occasion. It is time to stop with this your self-pity and to thank for the fact that you were born women.
Understand that we are more important than we think. Until we realize it, we will never feel happy because greed for attention will always outweighs the reality in which we have always placed on a pedestal.