For summer like magic everyone can talk. It's much easier to fall in love, to feel beautiful and to have fun in the hot nights and days. It's rare you can to read about a wild, wonderful love story in the winter. For the simple reason – to be wild and happy when it's cold, it's so difficult.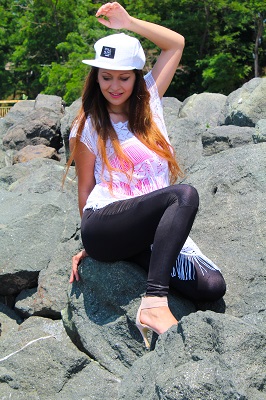 Let's say – you have boots, skirt, pantyhose or pants, blouse, second blouse, third blouse, scarf, jacket, hat, gloves … And then comes the warmth of the body … that is already evaporating. But in summer – you may not even walk with lingerie. Now, I'm not saying that sex is the only thing that can make sense in the summer. Let's keep the morals, please. But it's so nice to dress a summer dress, to wash your teeth, to ruffle your hair, to put a spiral and – hop, you're ready for the challenges of the day. Why I love summer so much? First – I am born then and second – it is the only season , in which you can be in perfect harmony and ultimate insanity without worrying about anything. Yes, it's easy to love the summer and I do not need much to stay captivated by the most wonderful season.
Summer heals tired faces and souls. And if you ever feel bad, just go to the beach at 6-7 o'clock in the evenings, when there is almost no one anymore and the sun is almost gone. A light breeze and a glass of Gin Tonic. Only you. Only the sea and its infinity. With clothes on the beach and feet in the sand. And close your eyes … Nothing cure and enrich as much as the love for something much stronger than you. The feeling of freedom and harmony.