There is an interesting age in a woman's life – the period between 20 and 25 years. The period in which allegedly're still young and carefree girl, but at the same time going to turn into a woman. You feel how the years with the lightness decreases and begin responsibilities of the 'big'.
For me, this period was difficult. It was difficult because instinctively I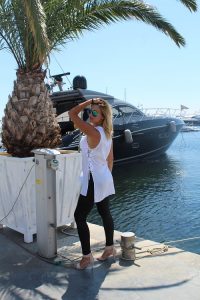 did not want to leave me. I did not want to take away my freedom and the carefree, like many others, I wanted to stay strong and alone, but it's up time. But nowadays love is a luxury, a luxury that few of us have the good fortune to meet. The internet is flooded with articles, questions, comments and jokes how love is hard to find, how it does not exist, how has become only in material interests. But in love no plans, no expectations. And the excuse is that the love does not exist. On the contrary, there is love – she is the weakness and shortcomings, she is sincerity, innermost secrets, kindest gestures and countless compromises. This is the path to true love – the ability to be yourself, the ability to uncover and even leave to be changed.
Love always wins and builds successful people because successful people have at least one failure behind them and many attempts to achievement on success. Be brave and open your hearts for your shortcomings because while you're young, your character undergoes change. Also undergoes and this to educate in yourself the believing in love, which in time you will pass in your children.