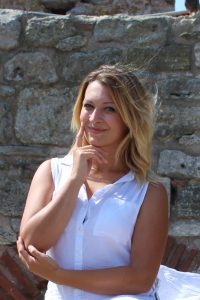 The ladies who work in the business environment are certainly aware that their clothing are of great importance. In the business dress code has several requirements that must be followed.
For starters, forget about the deep necklines and short skirts. By – well leave this type of clothing outside the office. For strict business meetings the best options are pants, coats and shirts or dresses in one color. No restrictions in colors. Overall, however, it is not good to cover from head to toe in a single color, especially if he is black. You can diversify your business style with different colored scarf or shoes, for example. Bag and shoes may not be in a tone, although it is recommended, but if you put belt, it must be similar to the color of the shoes. Of course, not everyone is accustomed to walk every day wearing a suit. Try to choose all clothes ,who you use in work to be comfortable to you. As for shoes, the classic is high heels.
The view that women should use their body to break into the business is limited and ugly. If you want your business partners and colleagues to take you seriously, it rather bet on stylish vision and intellectual qualities.